Robert W. Ludwig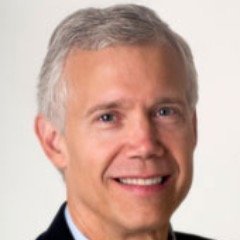 Robert W. Ludwig is an experienced litigator and founder of Ludwig & Robinson PLLC, an international law firm in Washington, D.C. with a Detroit office, a leading German affiliate, and a national practice in trial and appellate litigation. After years of intensive legal and historical review unraveling the mysteries of the Second Amendment, he published several articles: "2nd Amendment Still Undecided, Hiding in Plain View" (Law360 Jan. 11, 2016); "Court Nominee, Guns, and Constitutional Illiteracy" (Law360 Mar. 15, 2016); "Heller Sequels and 2nd Amendment, Still Undecided: Part 1" (Law360 July 20, 2017); Part 2 (Aug. 3, 2017); Part 3 (Aug. 24, 2017); and "The Historic Legal Blunder that Enabled Our Gun Epidemic: Renouncing Heller by Deciding – Not Repealing – the Full Second Amendment" (Law360 Apr. 25, 2018). He has solved other significant legal mysteries, including a 40-year statutory conundrum that persuaded several U.S. Supreme Court justices in related litigation, recounted in "The Foreign Sovereign Immunities Act: 'Bedlam' Redux" (Law360 Sept. 22, 2017), and a century-long conflict in maritime law in cases arising from the Soviet downing of Flight KAL 007 over the Sea of Japan, a resolution ultimately adopted in two decisions by the Supreme Court.
Jack N. Rakove
Jack N. Rakove is the W. R. Coe Professor of History and American Studies and Professor of Political Science and (by courtesy) of Law at Stanford University. His areas of research include the origins of the American Revolution and Constitution, the political practice and theory of James Madison, and the role of historical knowledge in constitutional litigation. He is the author of six books, including The Beginnings of National Politics: An Interpretive History of the Continental Congress (1979); Original Meanings: Politics and Ideas in the Making of the Constitution (1996), which received the Pulitzer Prize in History and the Society of the Cincinnati Book Prize; Declaring Rights: A Brief History with Documents (1997); Revolutionaries: A New History of the Invention of America (2010), a finalist for the George Washington Prize; and the recent A Politician Thinking: The Creative Mind of James Madison (2017). He is also editor of seven books, and author of numerous essays on constitutional history, including "The Second Amendment: The Highest Stage of Originalism," 76 Chi.- Kent L. Rev. 103 (2000). He is past president of the Society for the History of the Early American Republic.
Scott R. Williams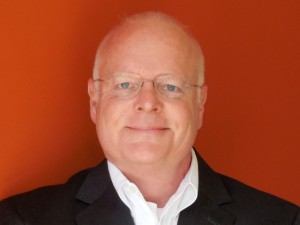 Scott R. Williams is a co-founder and partner of ForeFront Strategies, a Washington communications firm. A public affairs practitioner and entrepreneur, he provides senior corporate counsel, litigation communications support, media relations, and executive advice to Fortune 100 companies, as well as political and communications commentary. He served as a press secretary to former Senator Sam Nunn (D-GA), Senator Max Baucus (D-MT), Chief House Majority Whip Barbara B. Kennelly (D-CT), and Rep. Peter A. Peyser (D-NY).  He was also a segment producer for ABC News/Good Morning America, handling breaking news stories in Europe, Asia, the Middle East, and throughout the United States. He is a board member of the Malaysia-America Society and the Washington Revels, a Washington arts organization, and a former member of the Alumni Board of Directors for Colgate University.